ΠΕΜΠΤΗ 25 ΑΥΓΟΥΣΤΟΥ – 22.40 – STAGE 1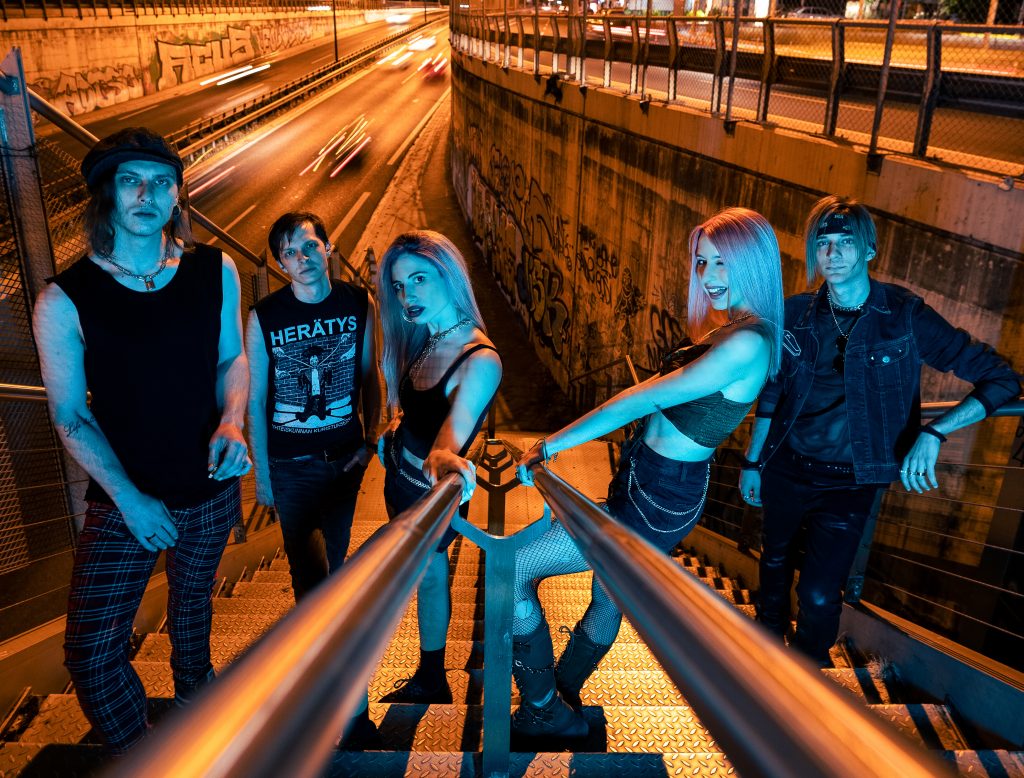 Bad Habits is a collective of Jo (vocals), Ellie (vocals/bass), Severin (lead guitar), Spiros (guitar), and Apostol (drums) based in Athens, Greece. The band's eclectic style pulls diverse elements of classic and punk rock for a unique, modern sound with a kick of 70s nostalgia.
The culmination of a decade's worth of collaboration and experimentation, including ventures into acoustic pop, hardcore punk, and beyond, Bad Habits was established in early 2019. Capturing the essence of diverse rock influences, from the hyper-energetic The Stooges to the trashy-glam of the New York Dolls and the songwriting mastermind of The Replacements, the group took to the studio to show off their full potential (and distinctive style).
Fresh off the heels of their debut single, "California," Bad Habits gained serious traction in the alternative music scene. Their second single, "Let it Roll", helped Bad Habits reach new peaks as it was selected for two editorial Spotify playlists, and was complemented by the band's first Official Video. The band continued dropping fresh music regularly, with "Love Me/Hate Me" and "Not My Call" being their latest singles before a 3-track EP named "Nothing To Lose".
Rooted in uncompromising authenticity, Bad Habits serve as a beacon for relatable self- expression and the obliteration of senseless stereotyping with their sharp Rock & Roll edge.
With 10+ more songs slated for release, the band is looking forward to a continued upward trajectory through 2022.